Main content starts here, tab to start navigating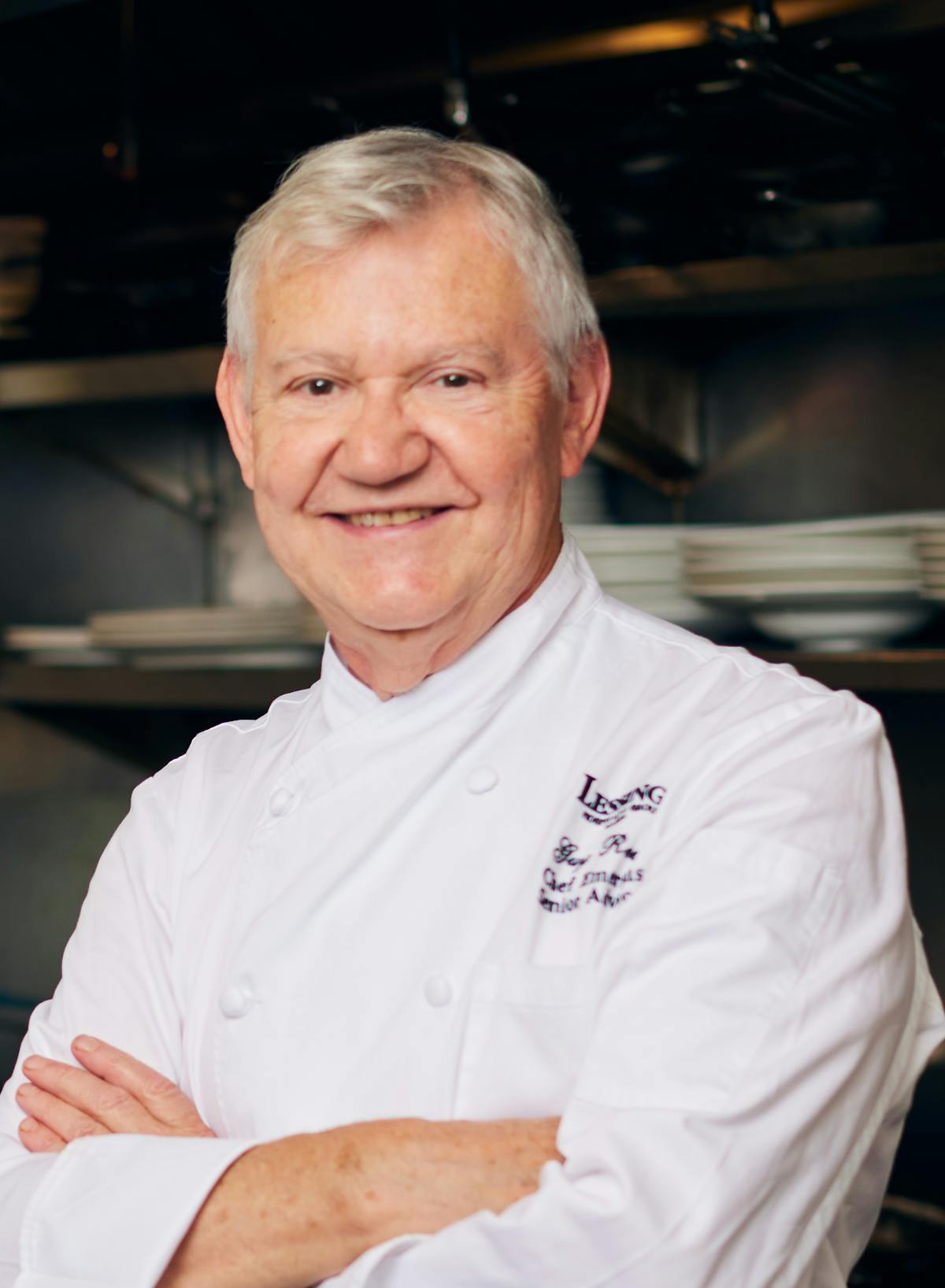 Guy Reuge
Chef Emeritus Senior Advisor
Guy Reuge holds one of the top culinary awards in the world, La Toque d'Argent or the Silver Toque along with the title "Chef of the Year" by the Maitres Cuisiniers de France, the Society of Master Chefs, whose past recipients include Jacques Pepin and Daniel Boulud.
Born in Normandy, France and raised in the Loire Valley, Reuge began his culinary career at the age of 14. His culinary career has taken him through some of the most prestigious restaurants in the world including La Tulipe - one of New York City's most renowned restaurants in the late 1970s and 1980s. He also worked at Le Cygne, one of only four restaurants to receive a four-star rating by The New York Times in the 1970s. Later, he served as an executive chef at the Tavern on the Green, then one of America's highest grossing restaurants.
Reuge opened Mirabelle Restaurant with his wife in an old farmhouse in St. James of Long Island, NY in 1983. Awarded the highest ratings by both Newsday and the New York Times, Mirabelle became a top restaurant on Long Island for 25 years. In 2009 Reuge was approached by Lessing's Hospitality to bring his award-winning Mirabelle Restaurant to the historical inn, the Three Village Inn in Stony Brook. In its new location Mirabelle once again received rave reviews from an exceptional rating in Newsday to an excellent rating in the New York Times.
Reuge is the author of the cookbook Le Petit Mirabelle and has contributed recipes to many others. He has been a guest on several shows on the Food Network and Fox Television and has been featured in Bon Appetit, New York magazine, Gourmet, The New York Times, and Newsday, among others.
Reuge is a dynamic promoter of French culinary arts. In 2001, he received the Chevalier du Merite Agricol, by the French government in recognition of his contribution to the French agriculture industry. He is a member of Le Commanderie Des Cordons Bleus, the Academie Culinaire de France, and the James Beard Foundation.